Mini skimmer F560S

The UNISEP MINI SKIMMER F560S is Today´s Solution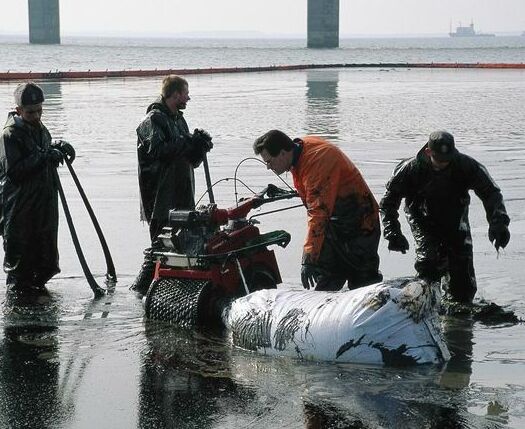 The Unisep miniskimmer F560S is a small compact skimmer with the
Engine -Skimmer-Oil pump all mounted to a solid unit.
The skimmer is built to operate close to the beach area. (Draught 200 mm.) The F560S can easily be handled with just one operator. Or where the water is a little bit deeper-with a small boat-needs two persons.
A special designed recovery bag can be adapted directly to the outflow of the skimmer.The recovery bags is made for volumes up to 600 litres.The oil pump is technical a small eccentric pump, with a max capacity of 3000 litres of oil per hour (app108 cbf)
Weight app 90 kg LxWxH =31x20x32 inches.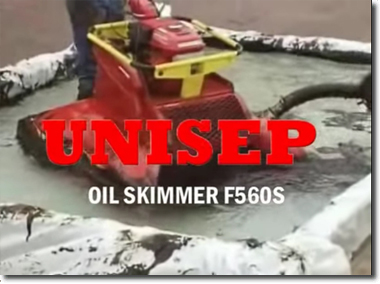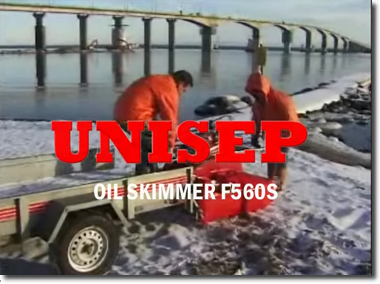 Click image for Summary video Click image for Handling video

Unisep AB
P.O. Box 61
SE-391 21 Kalmar
Sweden

Call for more information
Phone: +46 480 490 250
E-mail: unisep.hammarstedt@gmail.com

Download:
UNISEP F560S Driftinstruktioner Swe [PDF]

Download:
YANMAR LA Series Swe [PDF]

Download:
Component Identification / Safety Label Location [DOC] | PDF

Download:
Testreports of Mini Skimmer F560S_[DOC] | PDF
Norweigan Pollution Control Authority (SFT)
Date: 1999-10-14

Swedish State Rescue Service Agency [DOC] | PDF
Date: 1999-01-29


PDF requires Adobe Acrobat Reader (free) | DOC requires Microsoft Word